Gaza: "As you can hear, airstrikes are just continuing..."

​"The situation is horrific, with massive Israeli and Palestinian casualties. Our Palestinian colleagues are working day and night to cope with the influx of wounded. Following today's bombing in Al Jabalia refugee camp, our team treated more than 50 people in Al Awda hospital." - Matthias Kannes, Doctors Without Borders (MSF) Head of Mission in Gaza
MSF performs surgeries, donates supplies in Gaza amid overcrowded facilities
Doctors Without Borders (MSF) is preparing a medicine and medical consumables donation to hospitals and health facilities in Gaza today.
"Health facilities need this equipment because of the many injured patients," said Ayman Al-Djaroucha, MSF deputy coordinator in Gaza. "Hospitals are overcrowded with injured people, there is a shortage of drugs and consumables and a shortage of fuel for generators."
One challenge medical staff face in Gaza at the moment is the lack of a safe option to move patients to health facilities. "Ambulances can't be used right now because they're being hit by airstrikes," said Darwin Diaz, medical coordinator for MSF in Gaza. MSF asks all parties to respect the sanctity of medical facilities, vehicles and personnel.
Teams of local MSF staff have been providing surgical and inpatient care in Al-Awda Hospital since yesterday in the enclave's north. Our bed capacity there was upgraded to its maximum of 26 beds in preparation for a high influx of expected patients.
"Stable patients are referred to us, and we take care of them," said Jean Pierre, MSF medical activity manager in Gaza. "It's all been gunshot wounds and injuries from shrapnel, spread at random on the upper and lower limbs."
Authorities reported over 2,200 injuries and over 300 deaths, including 20 children in Gaza at the moment. In Israel, over 600 have died, and over 2,000 are reported injured at
​the moment.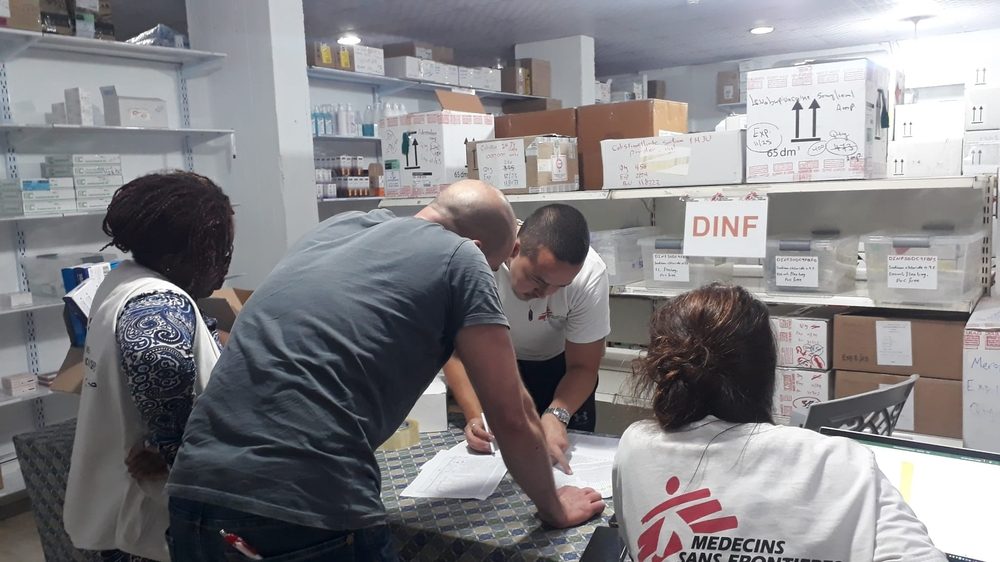 EVERGREEN CONTENT
READ ABOUT OUR ACTIVITIES IN PALENSTINE
---
---
About Doctors Without Borders (MSF)
Doctors Without Borders (MSF) is a global network of principled medical and other professionals who specialise in medical humanitarian work, driven by our common humanity and guided by medical ethics. We strive to bring emergency medical care to people caught in conflicts, crises, and disasters in more than 70 countries worldwide.
In South Africa, the organisation is recognised as one of the pioneers of providing Antiretroviral Treatment (ART) in the public sector and started the first HIV programmes in South Africa in 1999. Until today, the focus of MSF's interventions in the country has primarily been on developing new testing and treatment strategies for HIV/AIDS and TB in Eshowe (Kwa-Zulu Natal) and Khayelitsha (Western Cape).
In Tshwane, we run a migration project, and we offer medical and psychosocial care to migrants, refugees, and asylum seekers who struggle to access public health services under South Africa's increasingly restrictive.
Previously, we offered free, high-quality, confidential medical care to survivors of SGBV in Rustenburg.
To learn more about our work in South Africa, please visit this page on our website (www.msf.org.za). To support MSF's work:
SMS "JOIN" to 42110 to donate R30 Once-off

Visit https://www.msf.org.za/donate
---