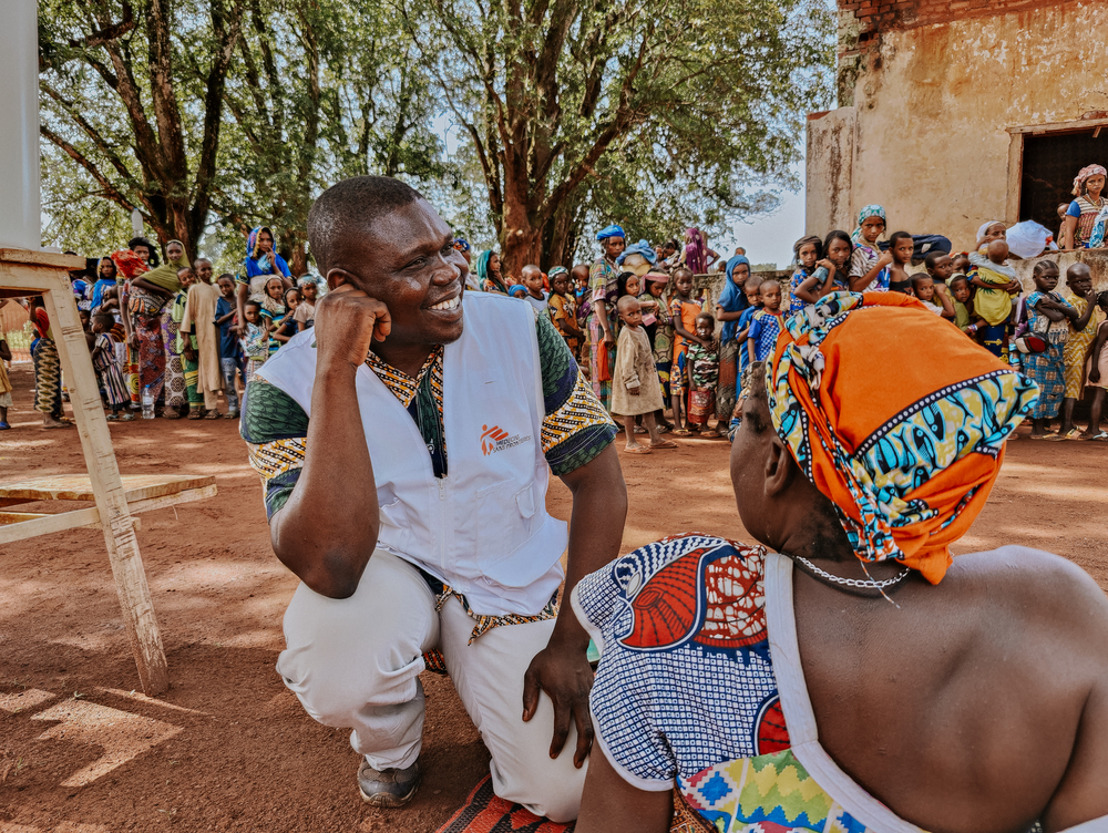 MSF Face-2-Face Fundraising Team visits East London to Raise Funds for Emergency Work
Tuesday, February 14, 2023 —

East London residents should be on the lookout for the fundraising team, Face-2-Face (F2F) from an international humanitarian organisation, Doctors Without Borders (MSF) Southern Africa. They will be at Hemingways Mall from 14 to 18 February 2023 and then move to Vincent Park from 21 to 27 February 2023.

The team's last visit to Hemingways Mall was in 2019, where they recruited 81 donors and raised an amount of R13 200 donations. They also visited Vincent Park in 2017, recruited 141 donors, and raised R14 120.

"We are looking forward to our trip to East London, as we have not been there in a while. Our aim this year is to raise more money and recruit as many donors as we can. But our focus is not solely going to be on raising funds and recruiting donors, we also look forward to creating meaningful and long-lasting relationships with the residents of East London," says Lebohang Makhaleleme, team leader for the Durban F2F Fundraising team.

The F2F fundraising team aims to build a partnership with new possible donors from the city who will become MSF's regular donors. By donating to MSF, donors form part of and enable a network of individuals worldwide that help care for people and communities affected by natural disasters, epidemics, conflicts, and exclusion from healthcare.

As a non-profit humanitarian organisation, 80.5% of our financial resources are allocated to fulfilling our social mission. 64.4% goes to our humanitarian programmes worldwide, 12.1% goes to our projects and programmes, and 4% to our bearing witness and Access Campaign activities. The rest is spent on general management and fundraising costs. This allows us to stay independent, neutral, and impartial - and to access those in greatest need quickly.

"In 2021, 97,4% of our income came from 7 million private donors. One of our biggest donor acquisition methods is through in-person interactions in predominantly mall settings. Our F2F fundraising teams do this," says Nelson Mafulo, MSF's F2F manager.

We are committed to being accountable and transparent with our donors. We inform donors actively about who we are, what we do, how we work and how we use their donations. We strive to communicate the reasons for our decisions, the results of our actions, and the challenges inherent in our work as a medical humanitarian organisation. Our accounts are independently audited, and our financial reports are accessible and transparent.

"We're hoping to sign up more donors this time around; the team looks forward to seeing new and familiar faces while we're in East London," says Lebohang Makhaleleme.
Mologadi Matlala Media and Communications Intern, Doctors Without Borders (MSF)