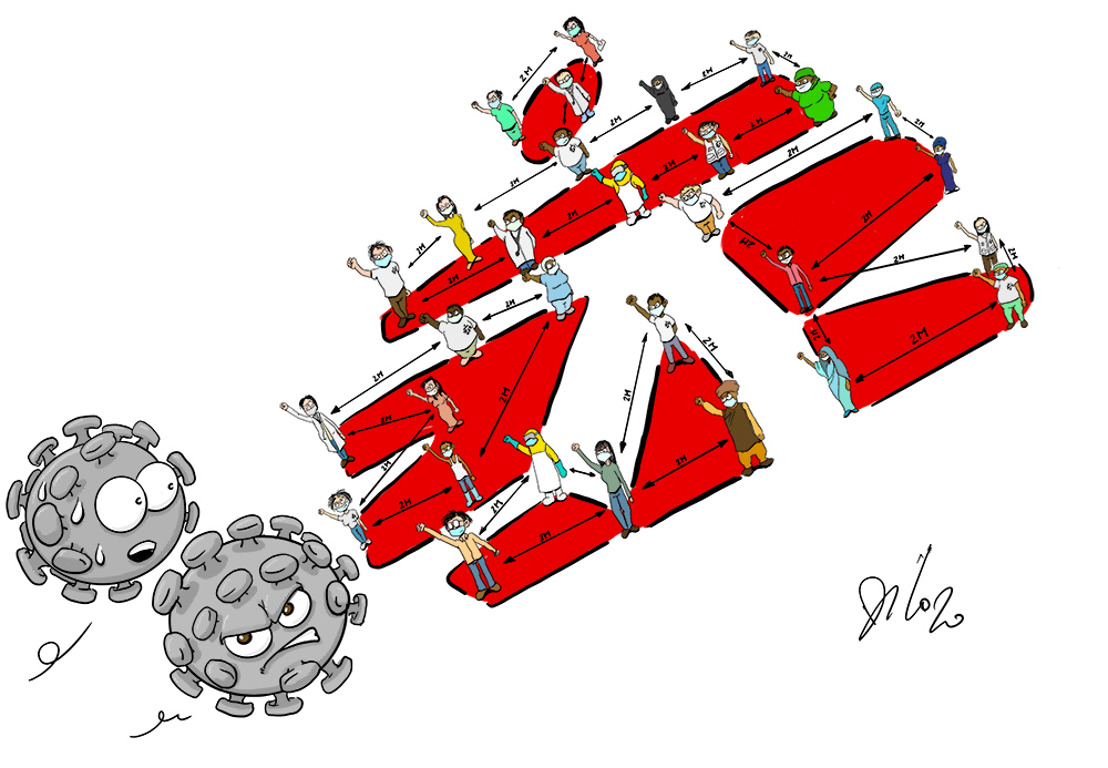 MSF COVID-19 South Africa Operational Update
Friday, May 15, 2020 —
South Africa
As of 14 May 12 739 people had tested positive for COVID-19 in South Africa, while 238 have passed away. The Western Cape Province now has the highest number of people who tested for COVID-19 – 7235– and deaths: 129. Khayelitsha, where MSF has a project, is among the worst affected sub-districts, with 736 cases. Access to free public testing is expanding but turnaround time for tests results is delayed in some cases up to 8 days or more.
A major emerging problem in the Western Cape is the shutting of public and private healthcare facilities after confirmation that healthcare workers have COVID-19. This is a complex issue as per the risks versus the benefits of closing. Closing clinics reduces the service delivery capacity of all services and presents a major disturbance to communities MSF is exploring ways of supporting the Department of Health to address this serious issue.
Eshowe: An MSF strategy to decongest health facilities and bring treatment and care closer to communities has support with local authorities, with 35 identified community medicine pick up points having been endorsed by the district. Eligible groups include HIV positive patients who are enrolled in the Central Chronic Medication Dispensing and Distribution Programme (CCMDD); HIV positive patients with a viral load <400; TB patients on continuation phase; all patients with non-communicable diseases enrolled in CCMDD. The design plan for the Eshowe field hospital has been finalised.
Khayelitsha: The Department of Health anticipates that peak transmission in Western Cape will come sooner than expected (end of June rather than early August). The community screening and testing component is currently being reviewed. The development of a 30-60 bed field hospital in support of the Khayelitsha District Hospital has begun, towards a completion date in the last week of May. MSF continues to support the delivery of ARVs to community points where Community-based Organisationss then take the packages for home delivery to patients. 4,300 packs have been delivered and counting.
Rustenburg: The team is supporting the Province with the transportation of people who are contacts of a known positive COVID-19 to the provincial sites. MSF drivers have undergone training on PPE/ hygiene of car. Two MSF staff are screening for COVID-19 at the entrance to health facilities , with one staff doing community screening and testing. MSF will soon expand its support on patient flow to several Community Health Centres.
Johannesburg: The team supports the 3 shelters, and now 1 additional new women's shelter, which has 60 residents. COVID-19 screening has been integrated with HIV and TB testing. A clinical psychologist has been recruited and mental health services are going to be delivered. Additionally, two MSF nurses are assisting with community screening and testing in the Joburg metro area.
Tshwane: The team has now included Methadone distribution within the package of services offered in 4 shelters, with remote support from MSF Mozambique. TB screening and testing is now included in shelter-based activities, and HIV testing is being offered in the form of Oral Self Testing. MSF continues to support health promotion in another 7 shelters.
Seipati Moloi Media Liaison Co-ordinator, Doctors Without Borders (MSF)