MEDIA INVITE: Half a year of conflict in Sudan
Half a year of conflict in Sudan: Overwhelming needs continue to outpace the current response in a country with one of the highest numbers of displaced people in the world
What challenges do healthcare and humanitarian actors face in Sudan? What are the needs of the patients, and how are the healthcare system and humanitarian actors able to meet those needs? What are the latest updates from Sudan after six months of conflict and ongoing violence?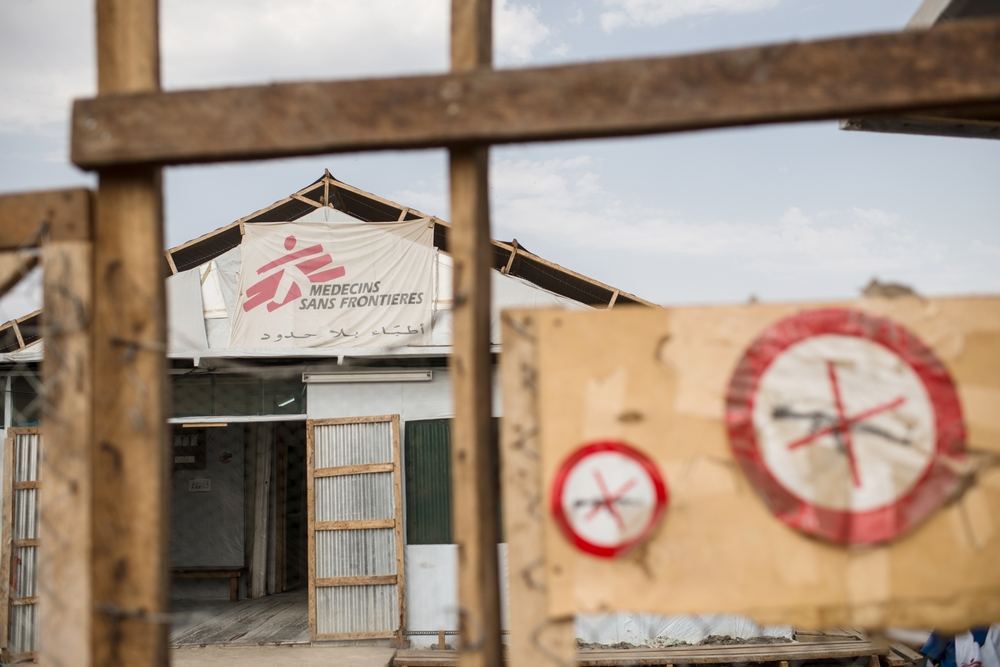 Doctors Without Borders (MSF) Deputy Head of Emergencies Claire Nicolet, responsible for the operational response of MSF in Sudan, will share the latest updates about the situation in the country, discussing the challenges healthcare and humanitarian workers face every day. Additionally, MSF Medical Coordinator Jose Sanchez, responsible for the medical activities in Sudan, will provide insight into how these challenges affect patients' health and lives, with a special focus on the medical situation in Darfur.
Nicolet and Sanchez will be available for questions and individual interviews upon request from Field Communications Coordinator Linda Nyholm, [email protected] ​
We will also provide you with a press release on the 12 October. To download the latest images from Sudan, please register in the MSF media database here. You will receive a confirmation of your access to the database within 24 hours, and we will provide you with the latest images from Sudan.
Event Details
Where: Teams
When: 12 October, 12 pm Khartoum time (10:00 GMT)
Welcome!
MSF has been working in Sudan since 1979, and today MSF teams are working in 10 states in Sudan, including Khartoum city and state, Al-Jazeera, White Nile, Blue Nile, River Nile, Al Gedaref, West Darfur, North Darfur, Central Darfur, South Darfur state.
MSF teams in Sudan are treating communicable and non-communicable diseases, providing maternal and paediatric care, including deliveries and emergency c-sections, operating emergency rooms and providing surgical interventions, running mobile clinics in IDP gathering locations, providing water and sanitation support, and supporting healthcare facilities through donations, incentives to Ministry of Health staff, and training and logistical support. MSF is also continuing some of the activities that were in place before the start of the conflict.
Deputy Head of Emergencies, Claire Nicolet, has previously worked with MSF in the Democratic Republic of the Congo, Iraq, Jordan, South Sudan, Yemen, Afghanistan and Chad among others. Currently based in Wad Madani, south of Khartoum, she is responsible for the operational response of MSF in Sudan.
Medical Coordinator of the Emergency unit of MSF Jose Sanchez, has previously worked with MSF in countries such as the Central African Republic, South Sudan, Democratic Republic of the Congo, Mozambique, Ukraine, Yemen and Afghanistan among others. Today, he is responsible for overseeing the medical activities of MSF in Sudan. ​
---
---
About Doctors Without Borders (MSF)
Doctors Without Borders (MSF) is a global network of principled medical and other professionals who specialise in medical humanitarian work, driven by our common humanity and guided by medical ethics. We strive to bring emergency medical care to people caught in conflicts, crises, and disasters in more than 70 countries worldwide.
In South Africa, the organisation is recognised as one of the pioneers of providing Antiretroviral Treatment (ART) in the public sector and started the first HIV programmes in South Africa in 1999. Until today, the focus of MSF's interventions in the country has primarily been on developing new testing and treatment strategies for HIV/AIDS and TB in Eshowe (Kwa-Zulu Natal) and Khayelitsha (Western Cape).
In Tshwane, we run a migration project, and we offer medical and psychosocial care to migrants, refugees, and asylum seekers who struggle to access public health services under South Africa's increasingly restrictive.
Previously, we offered free, high-quality, confidential medical care to survivors of SGBV in Rustenburg.
To learn more about our work in South Africa, please visit this page on our website (www.msf.org.za). To support MSF's work:
SMS "JOIN" to 42110 to donate R30 Once-off

Visit https://www.msf.org.za/donate
---

Seipati Moloi Communications Specialist, Doctors Without Borders (MSF)