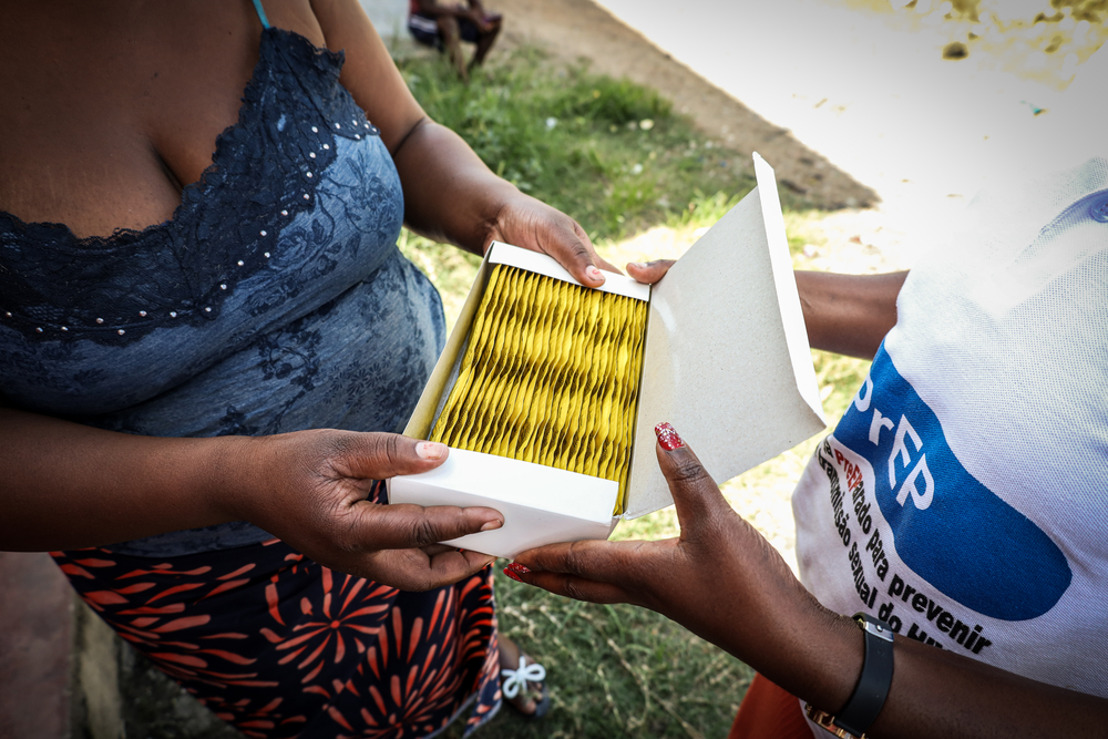 How stigmatised groups at risk in Beira are taking more ownership of their health
In Beira, Mozambique, Doctors Without Borders (MSF) is working closely with people who face stigma, including men who have sex with men, sex workers, and at-risk youth involved in sex work, to ensure they feel safe accessing medical care. People who participate in highly stigmatised activities often feel uncomfortable seeking medical services. Because of this, health issues that are preventable and treatable, if not cared for in a timely manner, can become more complex.
MSF has implemented a peer-led strategy with the goal of creating a trusting environment where all people feel comfortable accessing healthcare. The strategy uses peer educators who are sex workers, men who have sex with men and at-risk youth, themselves. By using a peer-led strategy, more people are receiving sexual and reproductive healthcare as well as information, services and tools to prevent, diagnose and treat sexually transmitted infections, including HIV. This programme has mobilised many people to improve their own health and support people at risk in their communities.
Here are three ways in which this is happening: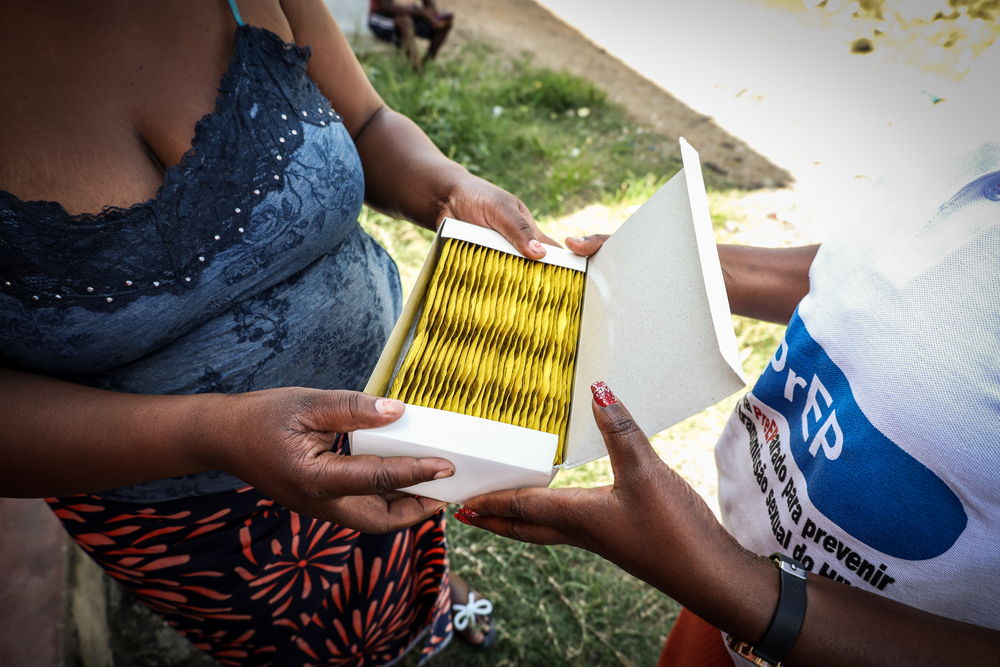 Reaching out through MSF peer educators ​ ​ ​
"The lady that comes here with the MSF shirt is helpful. If I get sick, I call her, and she takes me to the hospital. We trust her," says Preciosa, a sex worker from Zimbabwe who has been living in Beira for the past four months. Many people like Preciosa count on MSF peer educators in the community for reliable information and guidance. Peer educators are also able to provide guidance, because they often have had similar personal experiences close to the people they are supporting.
More than 90 per cent of female at-risk youth and sex workers enrolled in MSF services during the last quarter of 2021 remained under a peer educator's counsel throughout the first quarter of 2022. Peer educators also attended sexual and reproductive health and follow-up consultations trainings in 2021. This resulted in a more than 25 per cent increase of sex workers enrolled in MSF family planning services in 2022. Another positive change is that people who have experienced sexual and gender-based violence are more likely to access timely care. So far in 2022, all sexual and gender-based violence cases reported to a peer educator received medical care within 72 hours.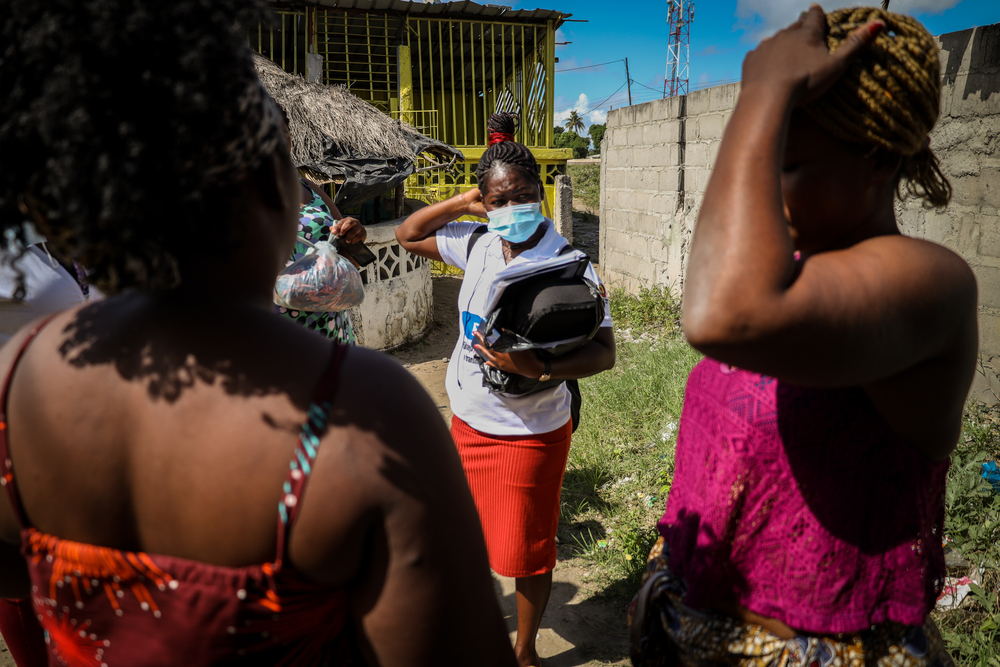 Domingas has been an MSF peer educator for sex workers since 2020. "Without a peer educator, it's very hard to know who is at risk in the community," she says. "People at first didn't fully trust me, but nowadays, they see me with the uniform, and they respect me. I talk a lot to the girls about the importance of knowing their own health and the risks they are exposed to depending on what they decide to do. It's really gratifying."
We also see that more people want to become peer educators. "In the beginning, I was just accessing MSF services," says Norce, a 22-year-old peer educator for men who have sex with men. "I used to go to the clinics and listen to the talks. From time to time, I would call to ask for advice too. After a while, I had the opportunity to apply to become a peer educator. I had learned a lot and knew a lot of people in the community because I own a barber shop here."
​
Attending MSF community clinics
"We come to almost every clinic. We like it because we get to talk to people about the things that are happening to us, we can do some tests and sometimes we even laugh",says a teenager who regularly attends an MSF community clinic at a local bar as part of a group.
In Beira, MSF community clinics create an atmosphere of ease by using adaptive strategies, like partnering with a local theatre group, to make health promotion activities more engaging for the people we want to reach. The teenager quoted above had just watched a play that, through humour, provided important messages about HIV stigma and treatment for advanced HIV.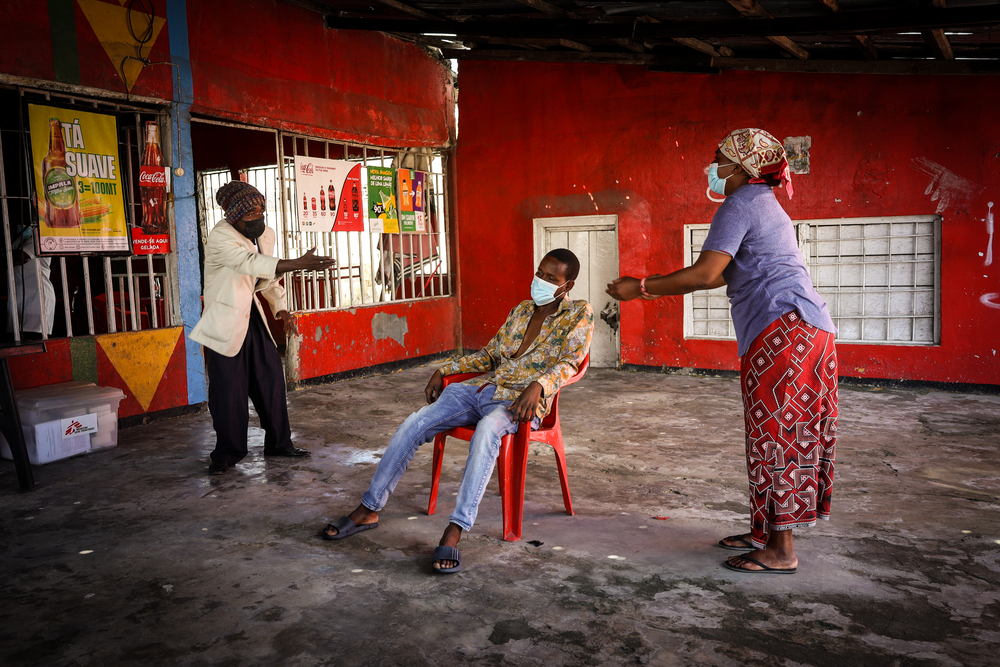 While at a community clinic, people are also able to test for sexually transmitted infections, such as HIV and syphilis, get vaccinated for hepatitis B, obtain pre-exposure prophylaxis for HIV and post-exposure prophylaxis for HIV prevention treatments. As well, sexual reproductive health and family planning care, like self- administrated contraception, and counselling are available.
Since peer-led activities that directly involve the community began in Beira, there has been an increase in sex workers, men who have sex with men and at-risk youth attending community clinics. In 2020, MSF reached a little more than 1,000 people. In 2021, that number increased to more than 2,400, and so far, in 2022, from January to March, more than 1,000 people have already accessed MSF services. ​ ​
Spreading health promotion messages
"Some of our friends can't come here because they work during the day, so we tell them all about the clinics when they get home," says Tony, a teenager who had just conducted a series of tests in an MSF community clinic. "People that have never been to a clinic ask a lot of questions. They ask if getting tested hurts, for example. I tell them no."
As patients like Tony feel more empowered, more messages are spread across the community and its members are increasingly more confident in making better choices for their sexual and reproductive health. It is undeniable that the work that happens in and outside MSF community clinics is having a lasting and powerful impact for people in stigmatised groups in Beira.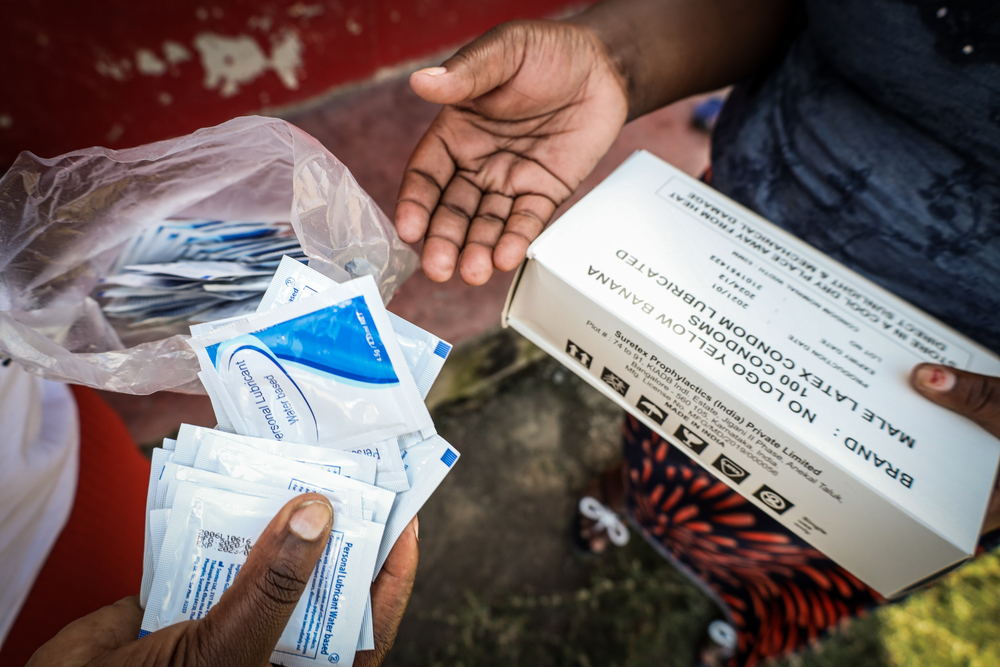 MSF has been working in Mozambique since 1984 and in Beira since 2014. MSF teams provide sexual and reproductive healthcare, including HIV testing and treatment and termination of pregnancy, to vulnerable and stigmatised people, including sex workers, men who have sex with men and at-risk youth. We also provide sexual and reproductive health services and treatment for patients with advanced HIV in local health centres and at Beira's Central hospital. MSF teams in Mozambique also respond to medical humanitarian needs related to neglected and waterborne diseases, the displacement of communities due to the ongoing conflict in Cabo Delgado, and natural disasters.
Seipati Moloi Media Liaison Co-ordinator (Human Interest & Special Projects), Doctors Without Borders (MSF)