Gaza: MSF condemns deliberate attack on a convoy transporting staff, resulting in one death and one injury
On 18 November 2023, a Doctors Without Borders (MSF) staff's relative died and another one was injured in an attack on an MSF convoy trying to evacuate 137 people - MSF Palestinian staff members and their families. They were trapped for a week in MSF premises located near Al-Shifa Hospital in Gaza. MSF condemns, in the strongest terms, this deliberate attack. ​
This morning, at 9:00 am local time, an MSF convoy composed of five cars, all clearly marked with MSF identification, including on the cars' roofs, with 137 people, composed of MSF Palestinian staff members and families, among them 65 children, left the MSF premises (guesthouse, office, outpatient clinic located near Al-Shifa Hospital) heading southern Gaza for a safer place. Since 11 November, they have been trapped under fire because of ongoing fighting, and since then, MSF has repeatedly called to evacuate them safely. ​
MSF had informed both parties of the conflict of this movement. The convoy went through the itinerary indicated by the Israeli army and reached Salah Al Deen Street, along with other civilians trying to leave the area.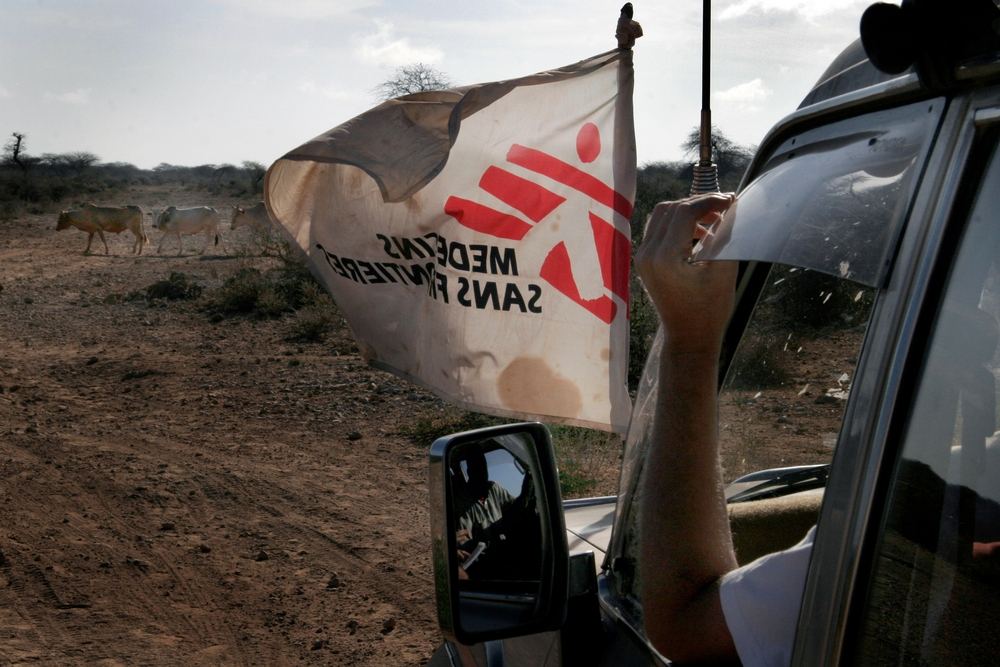 The convoy reached the last checkpoint near Wadi Gaza, which was overcrowded at that time due to extensive screenings of Palestinians by Israeli forces. Despite the information shared with the Israeli army, they weren't allowed to cross the checkpoint for hours. Shots were later heard by our staff, pushing them to turn back out of fear and head back to MSF premises, located around 7 km from the checkpoint.
On their way back, between 3:30 pm and 4:00 pm local time, the convoy was attacked on Al-Wehda Street near the junction of Said Al A'as Street, near the MSF office. Two of the MSF cars were deliberately hit, killing one MSF staff's family member and injuring another.
MSF calls again to urgently allow the evacuation of our staff, as well as of thousands of other people trapped by fighting and living in extremely dire conditions in northern Gaza.
We are calling for an immediate ceasefire, which is the only way for corridors to be implemented in order to evacuate trapped civilians safely.
---
About Doctors Without Borders (MSF)
Doctors Without Borders (MSF) is a global network of principled medical and other professionals who specialise in medical humanitarian work, driven by our common humanity and guided by medical ethics. We strive to bring emergency medical care to people caught in conflicts, crises, and disasters in more than 70 countries worldwide.
In South Africa, the organisation is recognised as one of the pioneers of providing Antiretroviral Treatment (ART) in the public sector and started the first HIV programmes in South Africa in 1999. Until today, the focus of MSF's interventions in the country has primarily been on developing new testing and treatment strategies for HIV/AIDS and TB in Eshowe (Kwa-Zulu Natal) and Khayelitsha (Western Cape).
In Tshwane, we run a migration project, and we offer medical and psychosocial care to migrants, refugees, and asylum seekers, who struggle to access public health services under South Africa's increasingly restrictive.
Previously we offered free, high-quality, confidential medical care to survivors of SGBV in Rustenburg.
To learn more about our work in South Africa, please visit this page on our website (www.msf.org.za). To support MSF's work:
SMS "JOIN" to 42110 to donate R30 Once-off

Visit https://www.msf.org.za/donate
---

Seipati Moloi Communications Specialist, Doctors Without Borders (MSF)