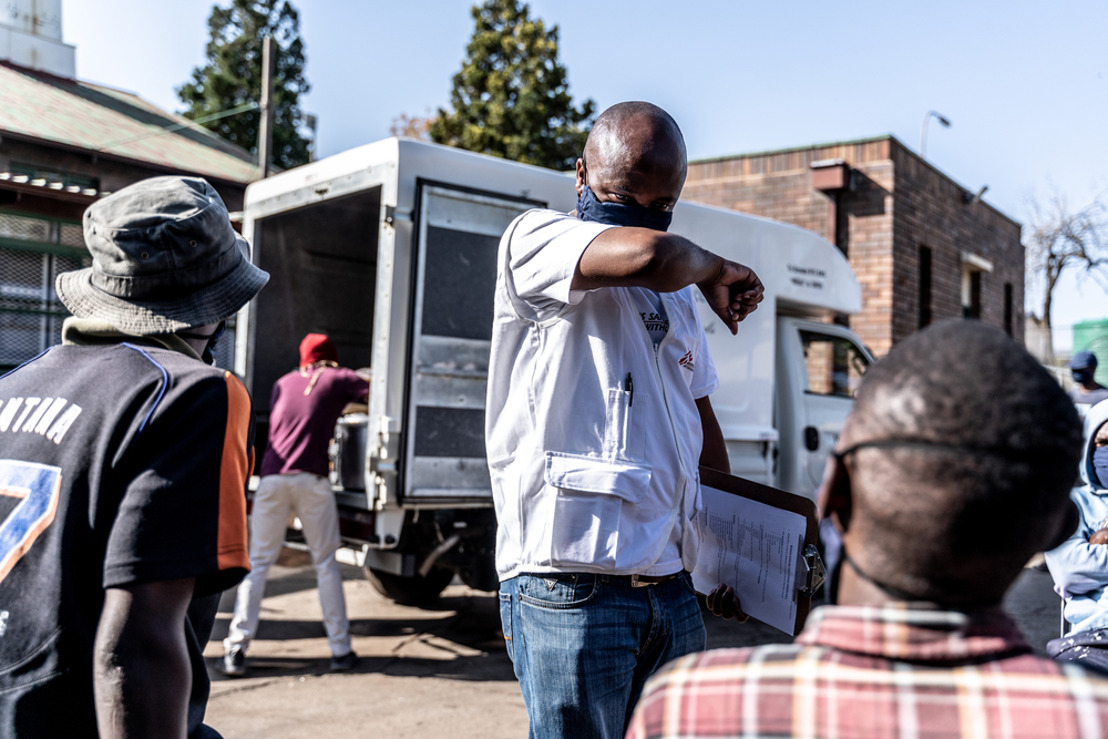 Fourth Global MSF COVID-19 Accountability Report
Friday, August 13, 2021 —
Global
Since the beginning of the COVID-19 pandemic in March 2020, our Doctors Without Borders (MSF) teams responded to COVID-19 in more than 330 different projects in 72 countries.
In 2021, our teams maintained dedicated COVID-19 activities in 165 projects in 52 countries, working alongside local health workers and supporting hospitals and treatment facilities to deliver medical care and improve infection prevention and control measures.
The end of the year 2020 marked a turning point in the global pandemic response, as the first COVID-19 vaccines became available to priority groups, including elderly people, frontline health workers, and high-risk patients. Nonetheless, the pandemic continued to put severe pressure on health systems and led to strict lockdown measures in both low- and high-resource settings around the world.

In many countries, sustained new waves of high COVID-19 infection rates again caused large numbers of patients requiring specialised care, while vaccination efforts only advanced slowly due to vaccine scarcity, and related supply and distribution challenges.
The report continues MSF's edition of three previous reports covering dedicated COVID-19 operations since March 2020. This fourth report is a shorter format:
continuing the timeline of key events from January to April,
summarising updated global figures of our response since March 2020,
covering operational highlights and key figures from Jan-April 2021 and a summary of advocacy activities, and
detailing HR, supply, and finance figures.
Seipati Moloi Media Liaison Co-ordinator (Human Interest & Special Projects), Doctors Without Borders (MSF)